✆ WhatsApp Service Line: +43 677 620 371 79
The Greatest Game Ever Played

Bubble Soccer is the hottest new action sport and is spreading like wildfire around the globe, infecting more and more people with furios laughter while they are trying to stay on their feet.
We understand ourselves as advocates of the sport and help people worldwide, buy bubble football balls and to start their own Bubble Soccer business by providing not only the best bubbles & bumper footballs on the market but also the knowledge and tools necessary to be successful.
Quality
We believe in quality products and long term relationships with our customers. Therefore we only sell premium products to ensure high satisfaction on both sides. We are proud of the different certifications our PVC and TPU bubble balls have received and you can learn more about our bubbles' quality here.
Worldwide
As it is our mission to bring the joy of Bubble Soccer to everyone across the globe we therefore ship all our products internationally so buy bubble football now. Depending on your location different regulations may apply, which we are happy to support you with.
Innovation
A lot has happened in the development of bubbles since the first prototypes were introduced. Still the markets are flooded with outdated bubbles which are getting sold to uneducated customers. We provide only state-of-the-art bubbles with innovative features that will make your life easier.
Experience
More than 8 years ago we started as Bubble Soccer pioneers in Central Europe and have been successfully organizing events and tournaments ever since. Our knowledge about the sport and its products isn't out of a sales brochure but was rather learned the hard way. We know what we are talking about.
All you need
Kickstarting your Bubble Soccer business does not only need courage and buy bubble soccer balls but also the right tools to manage your operations and get you up and running. That is why we have bundled all the necessary resources into a unique package which is second to none. 
Just view our range of quality products available for sale & buy today!
We Care
If you buy bubble football with Bubble Allstars it is not just about the product. We achieve high customer satisfaction by understanding our customers individual needs. This is why we dedicate time and resources for consultation and leave no questions unanswered, even after the purchase. We are here for you, because we want you to succeed.
"I was long dreaming about starting my own business. It would probably still be a dream if I hadn't come across the Starter Package from Bubble Allstars. Not only was everything provided that I needed but I was also smoothly guided through the startup process and can now happily say: I am a Bubblepreneur! If you want to buy bubble football balls Bubble Allstars is the best."
Elliot Thomson, California
The proven classic. Affordable to get and practical in use. This quality material even makes it easy to carry out small repairs yourself and provides an affordable start.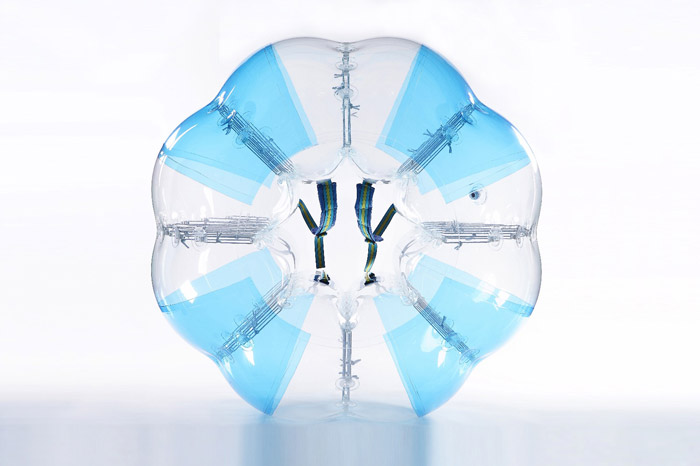 The premium material, which is characterized by extraordinary robustness. In addition, the material is odorless and color neutral and can withstand even at cooler temperatures.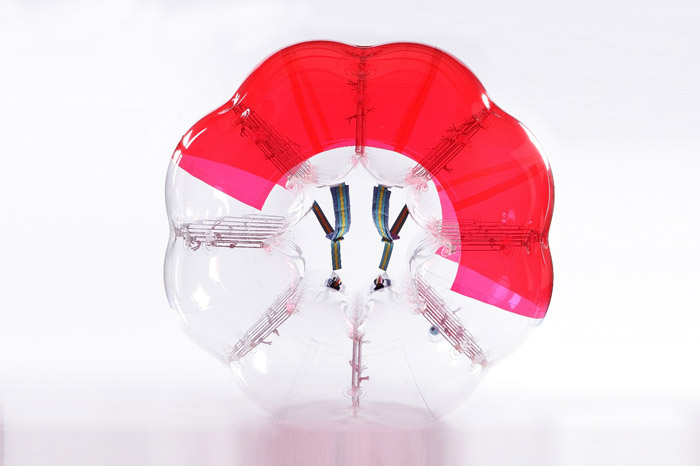 Doesn't matter if you want to start small or big, if you are new to Bubble Soccer or an expert already – we have got you covered.
8 x Standard PVC Bubbles

or 8 x Bubbles for Kids 

High Quality Workmanship

Adjustable to different sizes

1 x Repair Kit

1 x Electric Pump

TPU Material upon request
Free International Shipment
This package contains all the basics you will need to play a game of Bubble Soccer. High quality material only.
12 x Standard PVC Bubbles

or 12 x Bubbles for Kids 

High Quality Workmanship

Adjustable to different sizes

2 x Repair Kit

2 x Electric Pump

TPU Material upon request
Free International Shipment
Go big and get 24 Bubbles. Buy bubble soccer balls just perfect for tournaments and full-day events.
24 x Standard PVC Bubbles

or 24 x Bubbles for Kids 

High Quality Workmanship

Adjustable to different sizes

4 x Repair Kit

4 x Electric Pump

TPU Material upon request
Free International Shipment
If are you just starting out then look no further. This package has everything you ever wanted and is unique within our bubble football sale.
12 Bubble Package

Stock Photos

1 Flyer Template

1 Booking Template

1 Invoice Template

2h Live-Video Business Consulting
High Quality TPU Material or Individual Package
Didn't find what you are looking for? Let us know your needs and why are happy to customize an individual package for you.
Bubble Allstars is a joint bubble soccer sale venture of bubble soccer enthusiasts from Central Europe. After bringing the sport to Austria and increasing its popularity by successfully organizing events and tournaments we decided to go one step further and help like minded people to do the same in their vicinity. Through our extensive collaborations with various producers and our specialization in high quality bubble-balls we are very proud of the reputation we have build for ourselves around the world.
For any further information contact our customer support team via Email: office@bubble-allstars.com or Phone: +43 677 617 970 99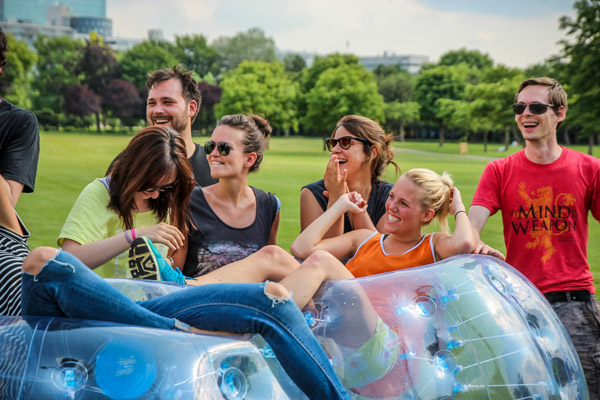 We love our team. Our members are highly passionate about the sports of bubble soccer and are eager to spread the mission of fun and excitement out into the world. From product testing to quality management to sales manager, everyone always tries to give their best in order to live up to the highest expectations of our customers and ourselves.
Career opportunities with Bubble Allstars:
If you are interested in working with us and joining our amazing team please contact us via: career@bubble-allstars.com
The personal relationship with our customers is very important to us. Therefore, get to know your customer advisors a little better: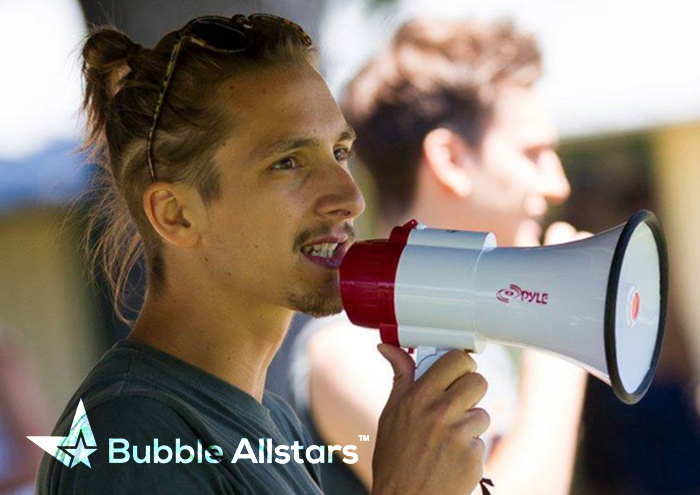 Paul Schuster 

 +43 677 617 970 99
As a fan of ball sports and the constant readiness to try something new, it was only a matter of time until Paul discovered the fine art of Bubble Soccer. With a finished degree in project management and IT in his pocket, he immediately used his organizational skills to cast a few great bubble-soccer events out of his hat. If it is not in a bubble, you can find him behind the camera. Now at Bubble Allstars his task is to help other sports enthusiasts to spread this sport.
Christoph Sacher 

 +43 677 620 371 79
Chris was a sport enthusiast from the beginning, and he has been able to preserve this feature to this day. As a communicative guy, he not only leads the field, but also looks after our customers at Bubble Allstars with all his skills. Sports and business is a combination exactly according to his taste, especially when it is as much pleasure as with Bubble Soccer. And what is closer than supporting other bubblepreneurs on their way to launch.
Buy Bubbles for Bubble Soccer now: